Les Actualités
シャルキュトリ協会 トピックス
トップ > トピックス > 4th World Pâté-Croûte Championship Asia Finale 2018(from outside Japan)
4th World Pâté-Croûte Championship Asia Finale 2018 Participation application guidelines(from outside Japan)
投稿日:2018年5月7日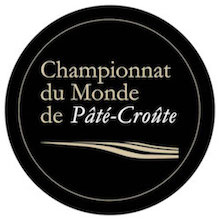 Charcuterie is essential when speaking on European culinary culture. The classic and crowning example of gastronomy, Pâté Croûte, or Pâté-filled pastry, is one example of charcuterie that requires a chef to be highly skilled and have a strong sense. Participants are invited to the Asia Finale to qualify for the World Championship, which marks its 10th anniversary this year.
4th World Pâté-Croûte Championship Asia Finale 2018 Participation application guidelines
◆ Theme
Pâté Croûte
Pâté Croûte is a classic example of charcuterie that merges tradition and originality.
Together with the overall flavor and the composition of the Pâté, the aesthetics of the Pâté overall and the cut cross-section are also important judging criteria.
◆ Eligibility
Limited to professional chefs, charcutiers, bread bakers, pastry chefs, and caterers.
◆ Participation fee
Participation fee from outside Japan will be exempted.
◆ Awards
1st Place
trophy and diploma, round-trip air ticket to France, grant for residency training in France of ¥100,000, prize
2nd Place
trophy and diploma, prize
3rd Place
trophy and diploma, prize
Recognition Award
diploma, prize
◆ How to apply
<Submission of application>
Submit document (1) by postal mail. It should arrive at the office no later than July 6 (Fri.)

<Submission of qualifying documents>
Submit documents (2)–(4) by postal mail. They should arrive at the office no later than July 13 (Fri.)

【Documents to be submitted】
(1) Application form
(2) Recette (recipe): Japanese
(3) List of ingredients:Japanese and French(for submission at the championship in France)
 * The pie crust (Croûte), gelée, and farce (filling) are each subject to judging and evaluation at both the qualifying and final rounds. Be sure to include the compositions of all three elements.
(4) Color photographs of the pie:Photograph of the overall pie (the entire pâté) and plating (plain white plate with a diameter of 24.5 cm or less)
 * For the plating photograph, use one cut of the pâté croûte. Presentation is up to the applicant.
(Not subject to judging)

 * Only the specified forms may be submitted. Please note that submitted documents are not returned.

Documents to be submitted are to be sent to Association de la Charcuterie Française au Japon (ACFJ :Association de la Charcuterie Française au Japon)
3F (c/o Sopexa Japon), 3-12-8 Ebisu, Shibuya-ku, Tokyo 150-0013
TEL:03-5789-2568
◆ Schedule
Application deadline : Jul. 6 (Fri.)
Deadline for submitting qualifying documents : Jul. 13 (Fri.)
Application screening results announced : Jul. 18 (Wed.) 12 finalists announced in the September issue of "Cuisine Kingdom"!
Asia Finale : Sep. 6 (Thu.)


◆ Venue for the Asia Finale
Lever son verre Komaba
3-8-1 Komaba, Meguro-ku, Tokyo On the University of Tokyo Komaba
TEL :03-5790-5931
Access: http://leversonverre-tokyo.com/restaurant/komaba/

◆ Judging
According to the official provisions of the Championnat du monde de Pâté Croûte in France.
Asia Finale Qualifying: Application screening. 12 finalists qualify for the Finale
Asia Finale: Pie jury and tasting jury. Three Pâté Croûte must be sent to the venue the day before the Finale (cold shipping only) or brought the day of the Finale.
◆ Contact
Association de la Charcuterie Française au Japon (ACFJ :Association de la Charcuterie Française au Japon)
3F (c/o Sopexa Japon), 3-12-8 Ebisu, Shibuya-ku, Tokyo 150-0013
TEL:03-5789-2568 / FAX:03-5789-2569
Mail :info@charcuterie.jp / Web site:http://charcuterie.jp/
«We are currently looking for corporate sponsors. Please contact ACFJ for more information.»
Sponsor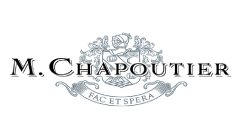 Maison CHAPOUTIER
 
Support from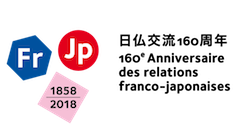 Ministère de l'Agriculture et l'Alimentation / Embassy of France in Japan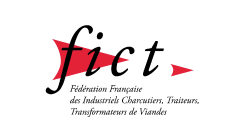 Fédération Française des Industriels Charcutiers Traiteurs Transformateurs de Viandes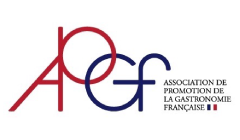 Association de Promotion la Gastronomie Française
Special cooperation from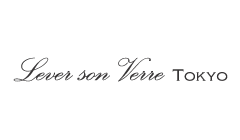 Lever son Verre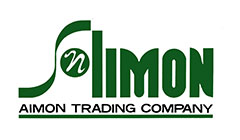 Aimon Trading Company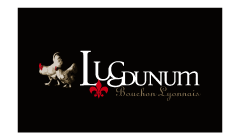 Lugdunum Bouchon Lyonnais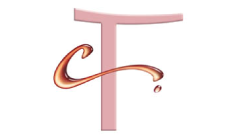 French Food Culture Center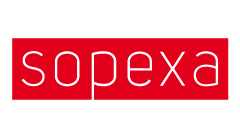 Sopexa Japon